Automated Chainwinder
SCE100s Short Single Electric Chainwinder
The Doric Ventus SCE100s features a short 100mm chain projection and is best suited for the small sized awning window requiring a restricted opening.
Learn More
Enquiry - Add to list
WIRELESS CONTROL
Wireless Hand Held Remote and Wireless Wall Switch offers control from convenient locations and is easily paired to programmed controller unit.
QUICK CONNECT PLUGS
Using quick connect plugs and a 24V DC power pack plugging into a general power outlet (GPO), the system does not require a licensed electrician to connect all the components.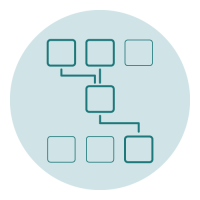 INSTALLATION OPTIONS
The system can operate either standalone or integrate with BMS, C-BUS, & GPO installations, adding for flexibility of control and installation.
EASY LINK SASH PLATE
Attaching the sash chain is fast and easy with the Easy Link Sash Plate. Mount the plate brackets and clip-lock in the sash chain.
Product Details
The Doric Ventus SCE100s is best suited for small and light weight awning windows up to 1200mm wide by 1500mm high. Capable of producing 250N of force, the electric chainwinder can operate a window up to 25kg in weight.
It features an internal circuit called a switch unit. This switch unit is not polarity sensitive allowing the unit to run in either direction dependent on the signal sent and received.
VOLTAGE
PUSH/PULL FORCE
CHAIN PROJECTION
WINDOW HEIGHT (MAX.)
WINDOW WIDTH (MIN – MAX.)
CHAIN
Resources
Have questions? Visit our FAQ for answers to commonly asked questions.
For brochures and information documents download from our product resources.