WIRELESS CONTROL
Wireless Hand Held Remote and Wireless Wall Switch offers control from convenient locations and is easily paired to programmed controller unit.
QUICK CONNECT PLUGS
Using quick connect plugs and a 24V DC power pack plugging into a general power outlet (GPO), the system does not require a licensed electrician to connect all the components.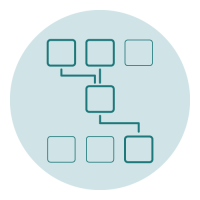 INSTALLATION OPTIONS
The system can operate either standalone or integrate with BMS, C-BUS, & GPO installations, adding for flexibility of control and installation.
POWERFUL MOTORS
Designed to operate servery style awning windows opening wide
Product Details
Doric Ventus Automated Hardware provides a complete range of automated hardware for Residential and Commercial applications.
The Power Strut is a electric power driven actuator capable of opening large awning windows and other window systems.
Unlike any other servery style window, this unit is designed to open, close and secure itself unassisted. The actuators push the latch to unhook itself, allowing then the window to lift open, up to 90 degrees with some window systems.
The design of the latch plate is integral to the system. By incorporating the Linear Actuators with the latch mechanism, the user can drive the hook down and then use the connection point on the latch as the drive mount. The unique design of the combination ensures the hook remains unlocked until the final 15 mm of strut travel when the latch internals allow it to drive up and lock.
POWER SUPPLY
Running on 24V DC, the system by design only requires a GPO or regular mains power outlet at the reach of the supplied power pack to plug into. Not needing an electrician to wire up all the hardware components is a key benefit of the Doric Ventus 'Plug & Play' system.
AUTOMATED CONTROLS
A Wind Light Rain Sensor can be added to offer an automatic control when the weather turns undesirable. The system also alternatively allows to connect into the existing Building Management System (BMS) or C-BUS.
REMOTES & CONTROLS
One controller can be connected to an infinite number of switches and remotes, allowing you to put the controls where you want for absolute convenience.
1000N Struts
605-855 Strut 250 24V DC 1000N
700-950 Strut 250 24V DC 1000N
750-1060 Strut 310 24V DC 1000N
850-1160 Strut 310 24V DC 1000N
850-1260 Strut 410 24V DC 1000N
950-1360 Strut 410 24V DC 1000N
1050-1460 Strut 410 24V DC 1000N
1150-1560 Strut 410 24V DC 1000N
600N Struts
600-850 Actuator 250
700-950 Actuator 250
800-1050 Actuator 250
900-1150 Actuator 250
1000-1250 Actuator 250
1100-1350 Actuator 250
1200-1510 Actuator 310
1200-1610 Actuator 410
Heavy Duty Struts (Custom)
900-1380 Actuator 480
950-1490 Actuator 540
1000-1596 Actuator 596
Resources
Have questions? Visit our FAQ for answers to commonly asked questions.
For brochures and information documents download from our product resources.